Conference
"Bias in Auditory Perception" Conference
This is a multidisciplinary conference which aims to bring together researchers from different fields of research who share a common interest in biased auditory perception. The program consists of renowned keynote speakers who approach biased perception from different perspectives, a round- the- table discussion, and nineteen selected talks.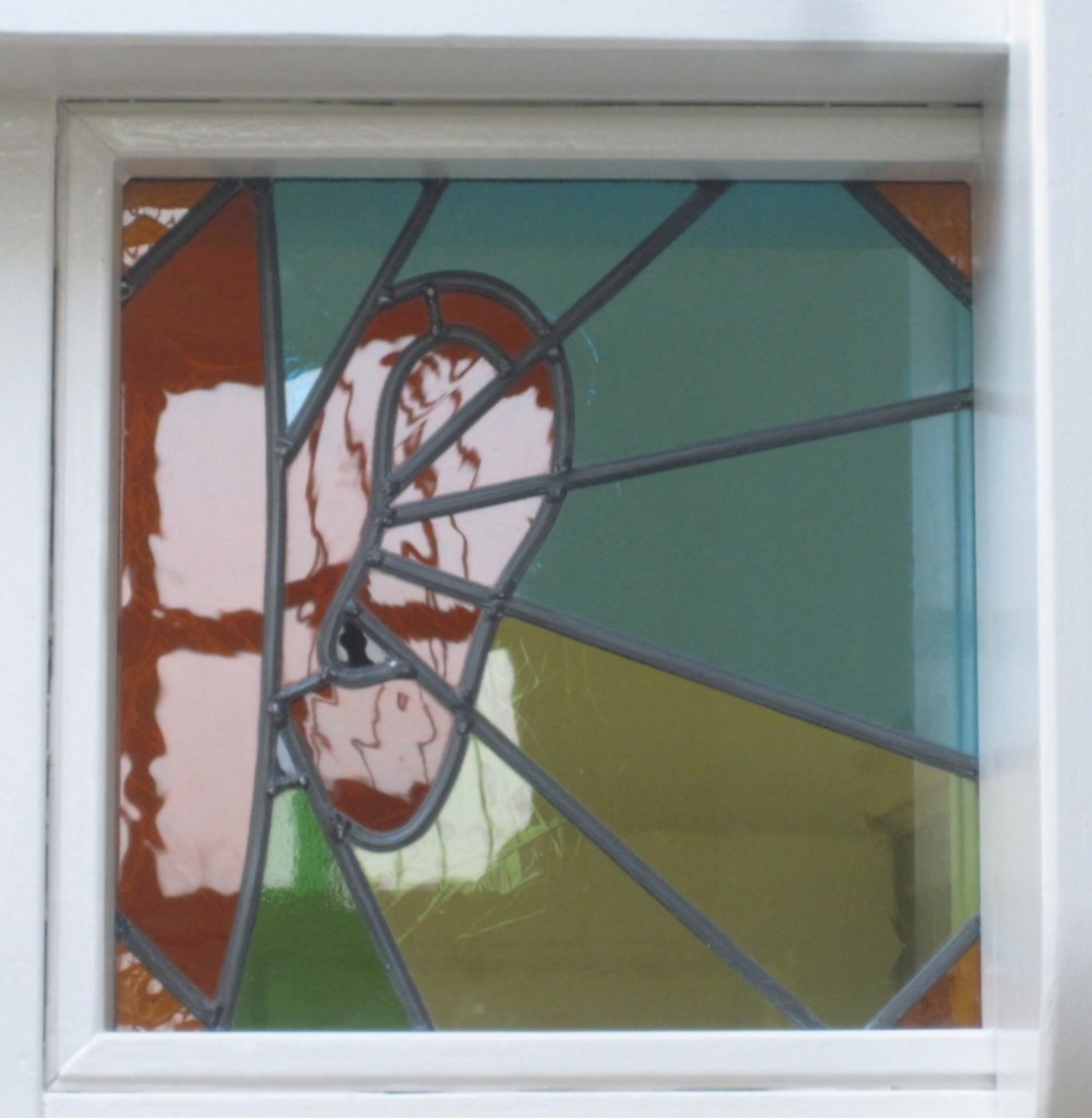 Info about event
Time
Thursday
18

September 2014,

at 08:30
- Saturday
20

September 2014,

at 17:00
Location
Aarhus University (DK), building 1441 - room 012 (auditorium 1)
Contact
Interacting Minds Centre
"Bias in Auditory Perception" Conference
Human perception is biased by previous experiences, beliefs, knowledge, and presuppositions. Research on perceptional bias is approached from different angles, e.g. cross-modal perception, the influence of social categorization, the role of stereotypes, (socio-) linguistic context, the influence of emotions, or the contribution of different sorts of information. Much experimental investigation has been carried out in order to get more insight into biased perception. However, relatively few of these studies concentrate on auditory perception. Currently, we observe an increasing interest in bias in speech perception, showing that identification of speech sounds can be influenced by the information the listener has at her disposal (which might be justified or not).
Among the factors that play a role in biased speech perception may be: age, gender, the overall dialect or ethnolect, sexual orientation, and ethnic background of the speaker. Growing evidence shows that also professional linguists are susceptible to speech bias, which potentially has important impact on linguistics analyses (for instance in dialectology and fieldwork). Moreover, auditory bias may lead to misjudgement by evaluators in speech therapy, second language evaluation, or asylum requests, which may have a serious impact on the speaker who is evaluated.
The conference will have a highly interdisciplinary character. We strive to bring together cognitive scientists, (applied) linguists, language therapists, psychologists, philosophers, and musicologists who are interested in auditory perception.
Participation is free for AU students but you need to register by email to Tina Friis (semtina@cas.au.dk)

Update Sept. 7-2014: The booklet for the conference is now available as a PDF download.
Programme:
Thursday 18 September
08:30-09:00 Registration
09:00-09:10 Opening
Marjoleine Sloos
Session Sociolinguistics 1
Chair: t.b.d.
09:10-09:40 Talk 1 "How the demographic make-up of our community influences our speech perception"
Shiri Lev-Ari & Sharon Peperkamp
09:40-10:10 Talk 2 "Regional differences in the perception of a sound change in progress"
Anne-France Pinget
10:10-10:40 Talk 3 "The role of dialect exposure in the perception of sociophonetic variables"
Nancy Niedzielski
10:40-11:00 Coffee break
Session Sociolinguistics 2
Chair: Nicolai Pharao
11.00-11.30 Talk 4
Suburban Swedish maturing:
Variation and perceptions among adult speakers of Swedish contemporary vernacular
Nathan Young
11:30-12:00 Talk 5 "Non-native prosody and its misperception: Implications of bias"
Richard Todd
12:00-12:30 Talk 6 "Own variety bias"
Marjoleine Sloos & Andrea Ariza-García
12:30-14:00 Lunch
Session Phonetics
Chair: t.b.d
14:00-14:30 Talk 7 "Directional asymmetry in the brain's perception of speech sounds:
an MMR study of [t] vs. [d]"
Andreas Højlund Nielsen, Line Gebauer, William B. McGregor, Mikkel Wallentin
14:30-15:00 Talk 8 "Speaker intelligibility may influence perception acuity"
Will Schuerman, Antje Meyer, James McQueen
15:00-15:30 Talk 9 "Effects of pitch on perceived duration: Comparing speech and non-speech stimuli"
Carlos Gussenhoven & Wencui Zhou
15:30-16:00 Tea break
16:00-16:30 Talk 10 "Learning biases for speech: domain-general or domain-specific?"
Sabine van der Ham & Bart de Boer
16:30-17:15 Key note speech Title t.b.a.
Katie Drager
17:15 Closing first day
---
Friday 19 September
Session Second language acquisition 1
Chair: t.b.d.
9:00-9:40 Key note speech
"Universal biases in native and non-native speech perception"
Ocke-Schwen Bohn
9:40-10:10 Talk 11 "Foreign accent effects in emotional word processing"
Anna Hatzidaki, Christina Baus, Albert Costa
10:10-10:40 Talk 12 "The mis-production of TSM final stops"
Man-ni Chu
10:40-11:00 Coffee break
Session Second language acquisition 2
Chair: Wencui Zhou
11:00-11:30 Talk 13 "Effect of phonotactic constraints on L2 speech processing"
Tamami Katayama
11:30-12:00 Talk 14
"Adaptation to foreign accents: The role of listener language experience and task expectations"
Cynthia Blanco, Hoyoung Hi, Rajka Smiljanic
12:00-12:30 Talk 15 "Bias or not: Cross-linguistic perception in accented-speech"
Hongyan Wang
12:30-14:00 Lunch
Session CI & Neurolinguistics
Chair: Alexandra Kratschmer
14:00-14:30 Talk 16
"Perception of acoustic emotion cues in normal-hearing listeners and cochlear-implant users"
Steven Gilbers, Christina Fuller, Dicky Gilbers, Mirjam Broersma, Martijn Goudbeek, Rolien Free,
Deniz Ba?kent
14:30-15:00 Talk 17
"Divergence in the perception of lexical stress by cochlear implant and normal hearing listeners"
David Morris
15:00-15:30 Talk 18
"Sounds in context: electrophysiological evidence for local bias in auditory processing
Ethan Weed
15:30-16:00 Tea break
16:00-16:30 Talk 19
"Reduced influence of prior perceptual knowledge in autism – evidence from auditory localisation"
Joshua Skewes & Line Gebauer
16:30-17:15 Key note speech Title t.b.a.
Ediz Sohoglu
17:15 Closing second day
19:00 Conference dinner
Venue t.b.a.
---
Saturday 20 September
Chair: Line Gebauer
9:00-9:40 Key note speech Title t.b.a.
Andreas Roepstorff
Session Cross-modal & Music
9:40-10:10 Talk 20
"Interpreting infant vocal distress: the ameliorative effect of musical training in depression"
Christine Parsons, Katherine Young, Alan Stein, Morten Kringelbach
10:10-10:40 Talk 21 "Potentials for bias in a listener's temporal perception of music"
Justin Christensen
10:40-11:00 Coffee break
11:00-11:30 Talk 22 "Discussion on pitch accent: a case study"
Xuefeng Zhou
11:30-12:00 Talk 23 "The effect of auditory sensitivity on audiovisual processing"
Cecilie Møller, Andreas Højlund Nielsen, Niels Christian Hansen, Joshua Skewes,
Klaus Bærentsen, Peter Vuust
12:00-13:00 Round the table discussion
13:00-14:00 Lunch
14:00-14:10 Closing Conference
Marjoleine Sloos
15:00-17:00 AROS museum visit
---
Special Session: Bias in Speech Perception, September 19
Recent research showed that speech perception can be influenced by social categorization. Perceived age, gender, the overall dialect or ethnolect, the sexual orientation, and the ethnic background of the speaker are among the factors that may lead to certain expectations regarding the pronunciation. Subsequently, these expectations can easily lead to misjudgements regarding accuracy of speech in e.g. speech therapy or second language acquisition. These expectations may also lead to misidentification of speech segments among naïve speakers as well as professional linguists. This potentially affects speech transcriptions in dialectology and sociolinguistics and phonological descriptions in fieldwork and anthropological linguistics. This session is devoted to studies on the occurrence of bias in speech perception, its neurolinguistic correlates, and the factors that correlate with perceptual bias.
Keynote speakers
Ocke Bohn (University of Aarhus)
Katie Drager (University of Hawaii)
Andreas Roepstorff (University of Aarhus)
Schedule
Registration close 15 September 2014
Conference 18-19-20 September 2014
Deadline paper submission 1 October 2014
Contact person
Registration/payment
The conference will take place at AU campus, building 1441, room 012 (auditorium 1)

Registration is required for the conference and we would kindly ask you to register by using the webshop: https://auws.au.dk/auditoryperception
The conference fee (DKK 750/EUR 100) covers lunches, coffee/tea and the conference dinner.
If you have special allergies or very specific wishes regarding dinner, please contact Tina Friis: semtina@hum.au.dk
We are very much looking forward to meeting you in Aarhus.
---
Hotels and Transportation
Hotels in Aarhus can be found here at Hotels in Aarhus. We can recommend the following hotels:
CabInn
Kannikegade 14, DK-8000 Århus C
Phone: (+45) 8675 7000
www.cabinn.dk
Hotel Guldsmeden
Guldsmedgade 40, DK-8000 Århus C
Phone: (+45) 8613 4550
www.hotelguldsmeden.dk
Hotel Scandic City
Østergade 10, DK-8000 Århus C
Phone: (+45) 89 31 81 00
http://www.scandichotels.dk/Hotels/Danmark/Aarhus/Arhus-City/#.U3zWIV4ROD8
Hotel Villa Provence
Fredens Torv 10, DK-8000 Århus C
Phone: (+45) 8618 2400
www.villaprovence.dk
Airports
There are several daily flights between Aarhus Airport (www.aar.dk) and Copenhagen Airport. The flight Copenhagen-Aarhus takes 35 minutes. In Copenhagen, a free transit bus links the International and the domestic airport terminals.
Aarhus Airport (http://www.aar.dk/default.asp?id=87) located 40 km north of the city. Travel time from Aarhus Airport to the city of Aarhus is 45 minutes (one way ticket ca. DKK 100)
Billund Airport (www.billund-airport.dk) located 100 km south of Aarhus, There is bus service to Aarhus city from both airports. and from Billund Airport to Aarhus 1.5 hours (one way ticket ca. DKK 180). Taxi service is also available.
Trains
There are direct hourly train services from Copenhagen Airport to Aarhus. The journey takes 3.5 hours (one way ticket approximately DKK 400). For bookings and time tables, please see (www.dsb.dk).
Aarhus City Busses
The city bus system in Aarhus is very efficient. Yellow busses depart approximately every 15 minutes from around 6 a.m. to midnight. Busses stop close to the university.http://www.midttrafik.dk/kundeservice/in+english
Maps
To find Aarhus University, hotels, etc., please click here (opens in a new window): Map of Aarhus
---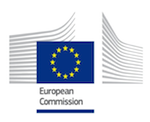 Funded by the Danish Council for Independent Research "Mobilex Mobility Grant", co-financed by the EU Program "Marie-Curie" under FP7.
---