Driven by intention or stimulus? The forces that drive leaders vs. followers in cooperative actions
IMC Tuesday Seminar: Talk by Felix Götz, Gesine Dreisbach's Cognitive Control Lab, University of Regensburg
Info about event
Time
Tuesday 16 August 2022,
at 11:00 - 12:30
Location
Jens Chr. Skous Vej 4, 8000 Aarhus C, building 1483, room 312 and online (https://aarhusuniversity.zoom.us/my/imcevents)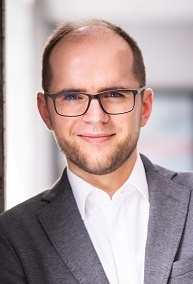 Abstract
When cooperating with others, it is rarely the case that all co-actors contribute evenly to a joint end, resulting in roles of 'leaders' and 'followers'. An asymmetric division of means has important psychological implications for both leaders and followers. Whereas leaders must focus on both means and ends of their actions, followers must pay attention to the leader and their contribution to his means. Interestingly, leaders' and followers' motivations exhibit striking parallels to intention- vs. stimulus-driven actions. Intention-driven actions aim at producing desired effects in the environment, stimulus-driven actions aim at accommodating demands from the environment. In my presentation, I will argue that intention- vs. stimulus-driven actions indeed map on how leaders or followers behave in three cooperative experimental setups. In interindividual response conflicts, followers experience conflict to a lesser degree than deciders and do not adapt to it. In goal-setting conflicts, leaders try to stimulate specific responses only in reliable (vs. unreliable) followers. In conflicts triggered by the immoral demands of an authority figure, more participants obeyed when perceiving themselves as mere followers. Together, these findings suggest that research on intention- vs. stimulus-driven actions can inform our understanding of leader-follower dyads across a vast range of cooperative actions that target different levels of cognitive processing.
About the speaker
Felix Götz is a PostDoc at Gesine Dreisbach's Cognitive Control Lab at the University of Regensburg. His research very broadly addresses conflict between asymmetric co-actors in joint action (e.g., leader-follower dyads). As he was trained as a Social Psychologist during his PhD, this work also includes experiments on the motivational and affective concomitants of conflict in (dis)obedience to authority.