Gendering in Research: When women met Arhus University and Aarhus University met them
Talk by Ning De Convinck-Smith, Danish School of Education
Info about event
Time
Thursday 26 October 2017,
at 11:00 - 13:00
Location
IMC Meeting Room, Jens Chr. Skous Vej 4, Building 1483-312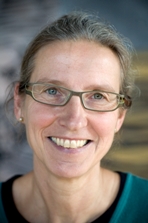 When women met Arhus University and Aarhus University met them
1928-1958 – A historical journey
The history of the university does not need to be dusty, boring, and self-affirming. However, in order to avoid this, one needs to apply new perspectives and methods which captures that universities are created by people, meaning that it not just about wise people but also about emotions, engagement, and cultural and social interactions about materiality and meaning. In this talk the main focus will be on how one methodologically can approach the history of the university from a bottom-up perspective that starts with the female students own experiences.
Speaker:
Professor at the Danish School of Education (Emdrup) Ning De Convinck-Smith.
The Gendering in Research Network provides a platform for gender researchers and students at Aarhus University to discuss, collaborate, and exchange ideas. For further information about the Gendering in Research Network, please contact: Lea Skewes, IMC Theresa Ammann, IMC
The Gendering in Research Network provides a platform for gender researchers and students at Aarhus University to discuss, collaborate, and exchange ideas. For further information about the Gendering in Research Network, please contact: