Gendering in Research: Challenging the depiction of the Danish dual-breadwinner model
Talk by PhD Fellow Astrid Elkjær Sørensen
Info about event
Time
Thursday 8 December 2016,
at 11:00 - 13:00
Location
IMC Meeting Room, Jens Chr. Skous Vej 4, Building 1483-312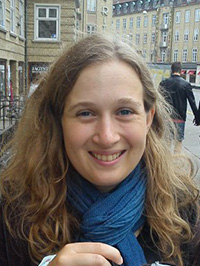 In my presentation I wish to challenge and discuss the standard depictions of Denmark (and indeed the other Nordic countries) as dominated by a dual breadwinner model. Instead I suggest, based on my Ph.D.- study on the female-dominated professions in the period 1985-2010, that a lot of Danish households and family ideals are actually based on a "one-and-a-half" provider model.
PhD Fellow Astrid Elkjær Sørensen, School of Culture and Society - History