Measuring Persuasion in Text
IMC Tuesday Seminar: Talk by Amalie Pauli, PhD student, Department of Computer Science, Aarhus University
Info about event
Time
Tuesday 3 October 2023,
at 11:00 - 12:30
Location
Jens Chr. Skous Vej 4, 8000 Aarhus C, building 1483, room 312 and online (https://aarhusuniversity.zoom.us/my/imcevent)
Organizer
Interacting Minds Centre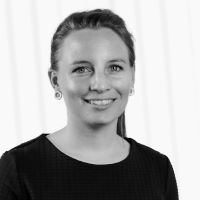 Abstract
In a time, characterised by information and communication, the ability to persuade through text holds a new importance. We encounter text in news, advertisements and political debates, which holds an inherent agenda of convincing, persuading, or even misleading readers. We posit that language plays a role in this, and pose the question: How to computationally measure or quantify how persuasive the language use is in a text - or in a generative model? I don't have a convincing answer to this yet, but this is a focal point of my ongoing PhD-project. Methodologically, I am working with semantic representations of text with a focus on efficient settings. In this talk, I will both motivate the problem of detecting 'persuasion', and present my latest work on few-shot text classification using sentence embeddings and semantic label information in an efficient setting, that even runs on personal PCs.
About the speaker
Amalie Pauli, PhD student, Department of Computer Science, Aarhus University
---
Free of charge - All are welcome to attend