Children's Drawing
IMC Tuesday Seminar: Talk by John Matthews, Visiting Research Fellow, Department of Psychology, University of Portsmouth, UK
Info about event
Time
Tuesday 11 April 2023,
at 11:00 - 12:30
Location
Jens Chr. Skous Vej 4, 8000 Aarhus C, building 1483, room 312 and online (https://aarhusuniversity.zoom.us/my/imcevent)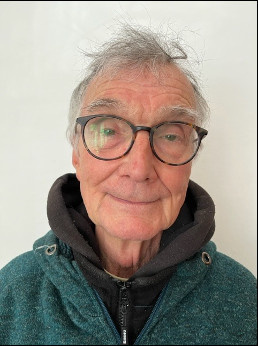 Abstract
In this talk John Matthews will describe the development of children's drawing, looking especially at its beginnings in early infancy. Though people have studied children's drawing for centuries, its true significance and meaning has often been obscured by definitional problems, many of which stem from the inappropriate paradigm of 'visual realism'. Development in drawing has often been couched in terms of children only gradually overcoming supposed shortcomings in their representational thinking until they finally produce pictures recognisable as depictions of scenes and people in the world. In contrast, using naturalistic, observational methodologies Professor Matthews reveals the sense and organisation of early drawing, starting from so-called 'scribbling'. In work which started from the early 1970s and which continues to the present day, Matthews shows that children, right from the outset, spontaneously generate powerful modes of expression and representation. These initially express their feelings about existing in the world but go on to help form emergent ideas about, place, shape, movement and identity. These modes of representaton have received scant attention yet they may be more important than ever in this digital age. The talk is illustrated with the author's photographs and films.
About the speaker
Professor John Matthews is a practising artist who taught at Goldsmiths College, University of London, in both the School of Art and the Faculty of Education. He subsequently taught at Nanyang Technological University, Singapore. Additionally, Matthews has taught in secondary schools, infants' schools and at early years centres in both London and Singapore.
From the early 1970s to the present day, he researched the origin and development of expressive and representational thought from infancy to teenage life, focusing special attention on children's drawing. He was awarded a PhD for this work in 1990. He also made a study of a family of captive chimpanzees in Singapore Zoo. Some of his published work on children's drawing has been translated into Spanish and Chinese Mandarin and includes:
Matthews, J. (1984) Are young children really scribbling? Early Child Development and Care, Volume 18, pp. 1 – 39.
Matthews, J. (1994) Helping Children Draw and Paint in Early Childhood. Hodder & Stoughton.
Matthews, J. (1999) The Art of Childhood and Adolescence: The Construction of Meaning. London: Falmer Press.
Matthews, J. (2003 2nd Edn.) Drawing and Painting: Children and Visual Representation. Paul Chapman Publishers: London.
Matthews, J. (2017) Chimp and child: Are their similarities in their play? In Bruce, T., Hakkarainen, P., and Bredikyte, M. (Eds) The Routledge International Handbook of Early Childhood Play, Routledge, London, pp. 183 - 197.
He has exhibited art work in London and Singapore. He was one of the first performance artists in the 1960s and his work includes drawing and painting as well as dance, film and video.

Free of charge. All are welcome.