The Role of Consumers' Perceived Value of Personalization on Cross-Category Use in a Smart Home Ecosystem
Talk by Marco Hubert, Dept. of Management
Info about event
Time
Tuesday 23 February 2021,
at 11:00 - 12:30
Location
Zoom meeting ID 563 610 6271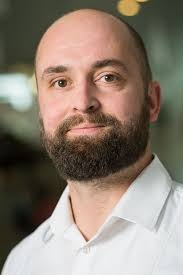 Abstract
The establishment of a smart home ecosystem – an assemblage of smart technologies across segments in private households – generates value for both companies and customers. However, the complexity of a smart home ecosystem based on data sharing and personalization as a necessity for value perception, also generate tensions between the value created by data sharing and the value of privacy. Therefore, a study based on a survey with 1,403 consumers investigates the acceptance and use of smart home devices and smart home ecosystems by observing drivers of personalization, trust, privacy components and technology acceptance. A follow-up study with the use of NLP and topic modelling techniques should provide deeper insights for the observed or not observed relations.
Website: Smart Home
About the speaker
Marco Hubert, Associate Professor
Department of Management