Research
A new podcast featuring research from IMC: Operation Kvindekamp
5-episode podcast series by Clinical Medicine researchers Signe Vogel & Kamille Smidt Rasmussen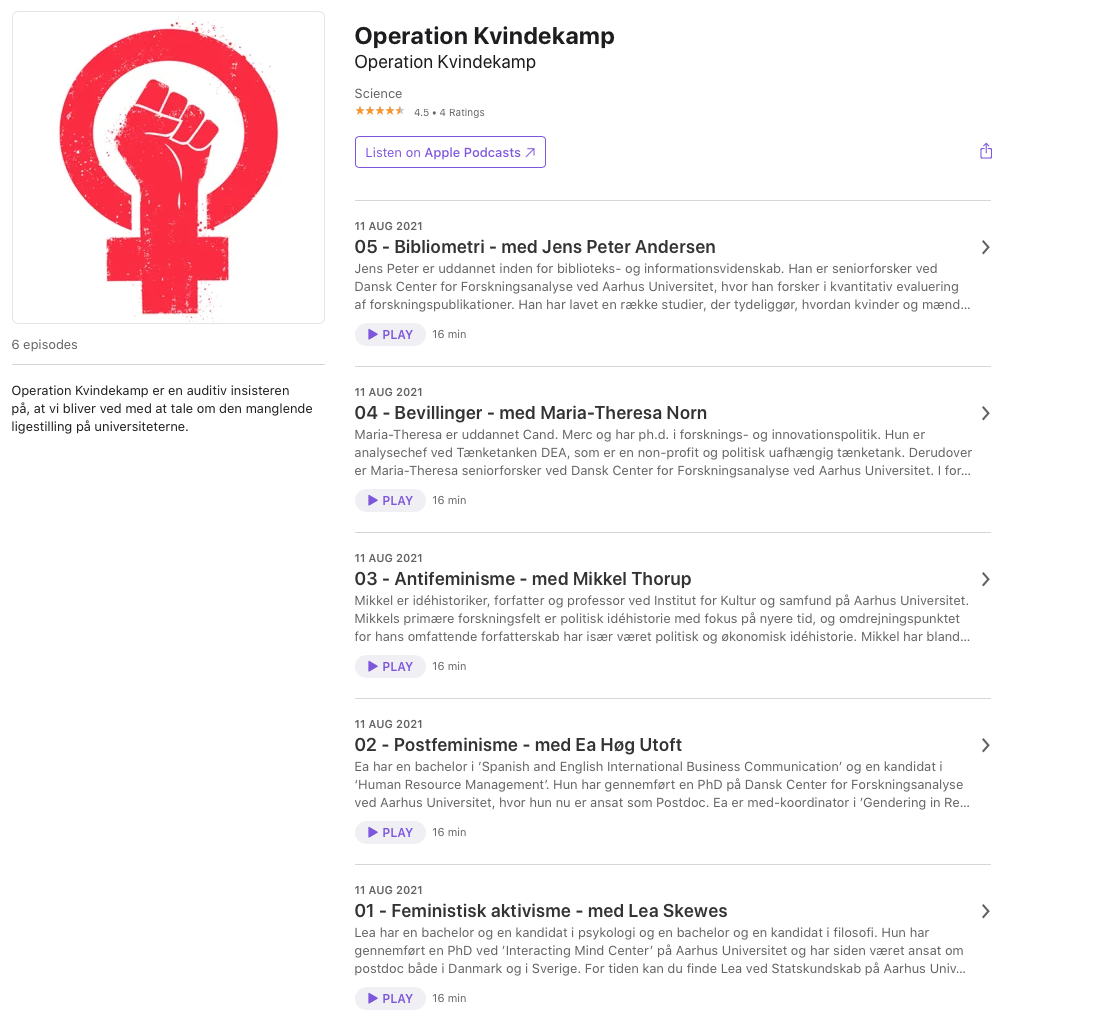 Signe Vogel and Kamille Smidt Rasmussen (from the Linje X group at Clinical Medicine) have now published a 5-episode series, "Operation Kvindekamp", featuring AU researchers Ea Høg Utoft, Lea Skewes, Jens Peter Andersen, Maria Theresa Norn and Mikkel Thorup.
The podcast covers issues including bibliometrics in research, anti-feminism, research funding, feminism-activism, and post-feminism, with research from Danish Centre for Studies in Research and Research Policy, Interacting Minds Centre, Tænketanken Dea and Gendering in Research.
Find the podcast here.