Grants
Art and Research on Transformations of Individuals and Societies
We are happy to announce the IMC being partner of a new 4 years project, ARTIS funded with € 2.994.277 by an Horizon 2020 grant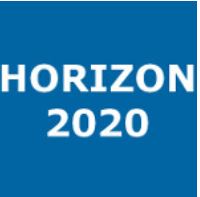 Art, we are told, stops us in our tracks, knocks us out of the flow of our everyday lives, and marks our lives going forward. Art might lead to new insights, questions, concepts or attitudes. Art may effect our bodies, art might even change our behaviour. Art has the power to change public debate, because it has the power to change each of us.
But is it true? Or is art futile, indulgent and expensive?
Or how can the latter be avoided?
In order to answer this question it is necessary to build a systematic program that combines empirical and theoretical research with perspectives of artists, art educators, and other art stakeholders.
This is what ARTIS is set to do.
ARTIS consists of a unique consortium of research institutions in Psychology, Neuroscience, Social Sciences, Philosophy, Art History, Art Education, and Art and Cultural Policy, comprising the Universities of Vienna, Berlin (HU and Weisensee), Amsterdam (Uva) , Aarhus (AU), Belgrade, Oxford,
Principle Investigators at Aarhus University are Katrin Heimann and Andreas Roepstorff.
Read more about the project here.