A High Intensity Ordeal With a Happy Ending
Panos Mitkidis from Interacting Minds Centre successfully defended his PhD dissertation "Coordination, Cooperation and Cohesion" at Aarhus University on October 22.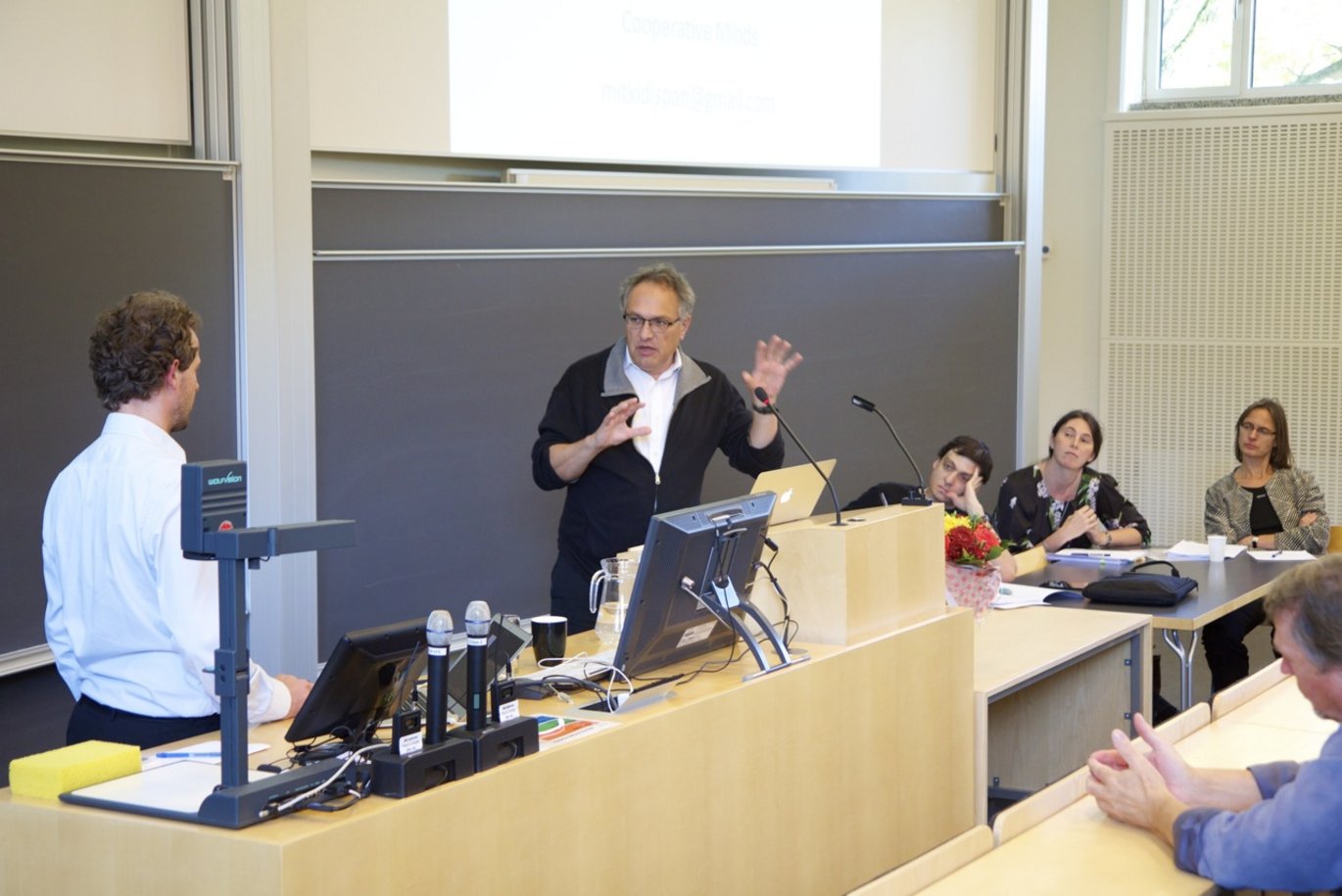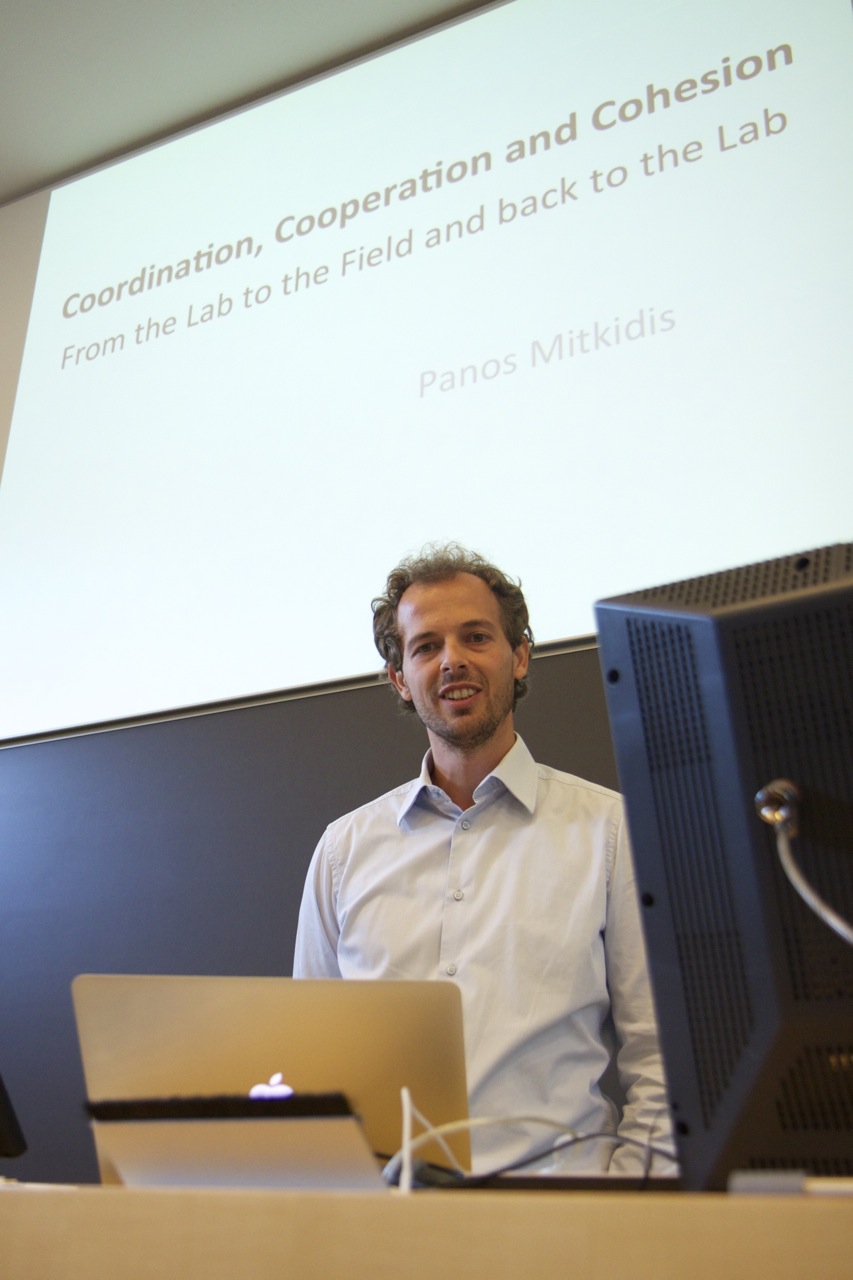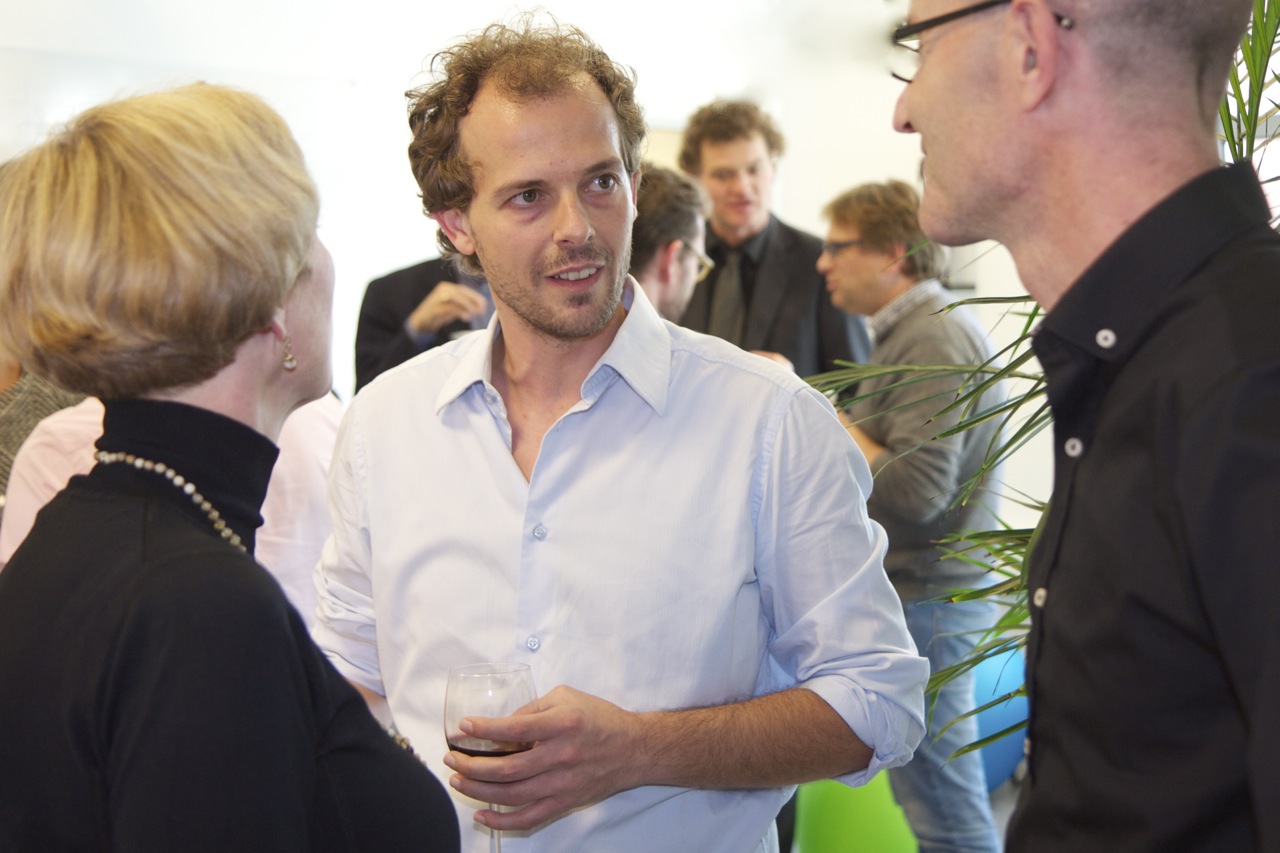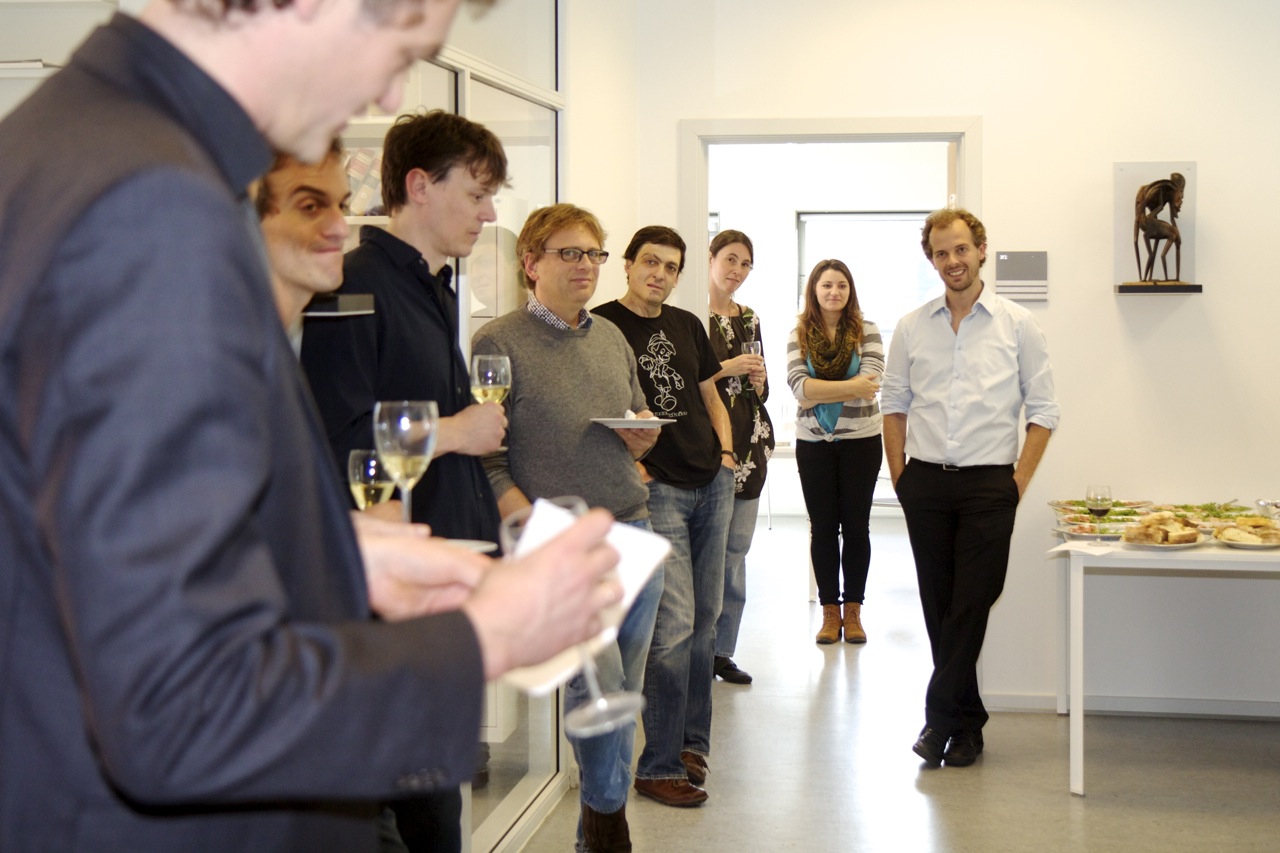 If Panos Mitkidis was feeling the slightest bit apprehensive about his imminent PhD defence he certainly wasn't wearing it on his sleeve this Tuesday afternoon in the Aarhus University auditorium.
With a calm smile and a relaxed attitude the curly haired PhD defendant from Greece had plenty time to greet and welcome audience members as they arrived at the auditorium in the heart of the university park campus. Some two and a half hours later that confident smile and calm demeanor had been challenged more than once by tough questions from the panel. Professor Dan Ariely in particular didn't let Panos off the hook easily. "You didn't answer the question", insisted the Duke University Professor, prompting Mitkidis to acknowledge that no, indeed he couldn't say whether we humans are pro-social by nature or rather that pro-sociality is an effect of norms and institutions. Probably a wise choice to go with intellectual honesty over vanity given the fact that he was facing an opponent who's a world leading authority in the study of (dis)honesty!
Not exactly a walk in the university park then, but Panos passed the high intensity ordeal of the examination with plenty smiles to spare for the guests at the following reception in his honour at Interacting Minds Centre.
We at the IMC all congratulate Panos with his well earned PhD degree.
Well done, Panos!