Autism@Aarhus 2015 Symposium: 4th Anniversary Meeting
The program will include Uta Frith, Leonhard Schilbach, Diana Schendel, Arne Møller, Joshua Skewes, Raffaele Rodogno, Line Gebauer, Ethan Weed.
Info about event
Time
Thursday 10 September 2015,
at 11:30 - 17:00
Location
DNC Auditorium, Building 10G, Nørrebrogade 44, Aarhus Universitetshospital
Organizer
Raffaele Rodogno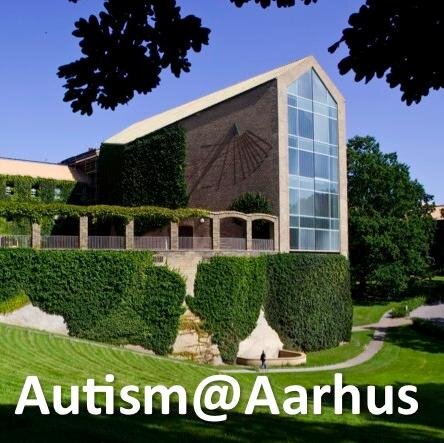 PROGRAMME
13.30-13.40
Uta Frith & Raffaele Rodogno
Welcome & Introduction
13.40-14.10 + 5 mins Q&A
Leonhard Schilbach (Max Planck Institute of Psychiatry, Munich)
Thinking about and being moved by others: Social interactions in highfunctioning autism
14.15-14.35 + 5 mins Q&A
Diana Schendel (Aarhus University)
ASD in the EU: What is being done for adult support and care?
14.40-15.00 + 5 mins Q&A
Ethan Weed (Aarhus University)
Modeling parent-child dyads in the linguistic development of children with and without ASD
15.05-15.25
Break with Refreshments
15.30-15.50 + 5 mins Q&A
Joshua Skewes (Aarhus University)
Which neurocomputational mechanisms underlie sensory differences in ASD?
15.55-16.15 + 5 mins Q&A
Line Gebauer & Raffaele Rodogno (Aarhus University)
Autism and Well-Being
16.20-16.40 + 5 mins Q&A
Arne Møller, et al. (Aarhus University)
Microstructural and chemical alterations in the brain of the valproate rat model of autism
16.45-16.55
Uta Frith
Concluding Remarks
ALL INTERESTED ARE WELCOME. We look forward to seeing you!