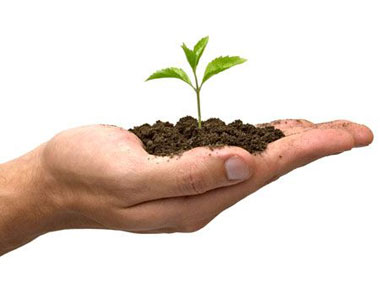 IMC Seed Funding Call 2023
Seed funding is a key instrument at IMC. It allows researchers to explore new fields, questions and collaborations and it may support pilot studies, which could be developed into full projects and applications.

Seeds are sown to grow. Projects should be fast and feasible.

The seed programme should support talent development.

Researchers can apply for data acquisition, running costs, participant payments, student helpers/assistants etc.

Funding cannot be transferred from one year to the next. It is, "use it or lose it".
We welcome applicants to consider their project group composition, and encourage new collaborations. We particularly invite applications with a clear interdisciplinary aspect, e.g. as reflected in methods and/or modes of analysis.

Time frame:
Project budgets must be used before 31st December 2023.

Who can apply:
Applicants should be AU researchers (at least 1; PhD students or Postdoc+ level) from: School of Culture and Society, School of Communication and Culture, Danish School of Education, Department of Political Science, Department of Management, Department of Clinical Medicine.

We strongly encourage project groups to have a PhD fellow/Postdoc/Assistant Professor as the main applicant. Tenured applicants should particularly address the question: Why is IMC Seed funding a relevant instrument for the project?

How much:
Seed funding comes in two batches, up to 30.000 DKK and up to 75.000 DKK. It is not an advantage that applications hit the full amount, unless motivated by the logic of the project.

You cannot apply for:
Your own salary ("frikøb" at AU)

Other academic salary (Research Assistants included). Only salary for student helpers and programmers can be funded

Dissemination (publication fees etc.)

Conference fees and own travel costs

Infrastructure (equipment over 10.000 kr.)

Scanning costs

Application form:
Please fill in the application form, including a detailed budget and a short abstract of the project outline.

Evaluation criteria:
Research idea: Is this novel, interesting and feasible?

New collaborations: does the project bring together researchers who have not worked together previously?

Scientific contribution: how does the project add to State of the Art?

Interdisciplinarity

: does the project bring in different perspectives, traditions and methods?

Talent development: Can this bring the applicant forward?

Growth potential: what could grow from this seed (applications, collaborations, publications etc.)?

Dissemination:
Grant holders are expected to:
Send a short abstract of the project to be published on the IMC webpage

Give a project process and outcome talk at an IMC Seed Tuesday seminar (15- 20 min presentation).

Update the IMC, if seeds grow into publications, applications or other forms of academic activities, and acknowledge the funding source, where relevant.

Deadline for applicants: May 15th 2023 12 noon.
Applications must be sent by e-mail to Ane Sønderskov Thomsen anetho@cas.au.dk

Tips for a successful application:
The evaluation committee has a diverse range of backgrounds. Please write your text with this diversity in mind, and consider whether you need to include specialist terminology.
In addressing the project interdisciplinarity question, it can be helpful to point to the specific disciplines represented in your project. If your project team is all from the same department or group, it is important that you provide a clear statement on interdisciplinarity.
If your proposed project is conducted as part of a PhD project it can be helpful if you indicate whether funding is required for a planned component, or whether this is a new, non-central part of the PhD thesis. It may be that you require funding to do the study, or this is an idea that has arisen outside of the project scope. In either case, it can be useful for the evaluation committee to understand this.
There is a general preference for funding projects where the main applicant is a non-tenured member of staff. You might consider how your project can be structured to support talent development. If a masters student or a PhD student is central to carrying out the project, they may be named as the collaborator.
If your application concerns a project that is already underway, or already has obtained significant funding, it is important to describe the necessity of seed funding. Will the seed funding allow you to take the work in a new interdisciplinary direction and build further upon the results? Typically, new projects are favoured, so it is important that you address the potential for new directions and growth if your project has started.
If your first application is unsuccessful, please consider amending based on feedback, or seeking additional feedback if required, and re-applying.